It Would've Been Amazing If…
Like most (or all!) of the Old Hollywood actors, Clark Gable could've acted in some amazing films, but from a number of circumstances, he didn't. Here are some roles I wish he took, it would've made him even more famous!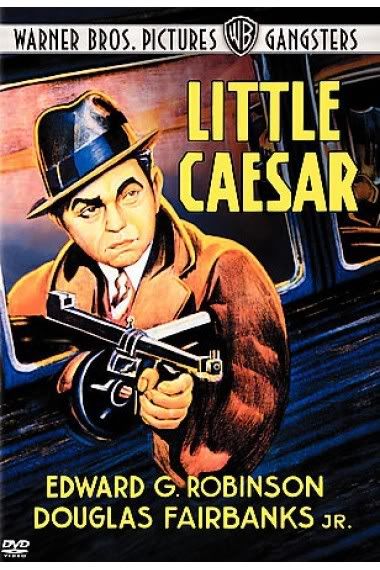 Little Caesar (1931)
Gable was originally chosen to play Joe Massara, Rico's (Edward G Robinson) sidekick. However, he was rejected and the role was given to Douglas Fairbanks Jr when production head Darryl F Zanuck saw Gable's screentest and declared it a waste (his ears were too big for Zanuck to handle!). But, alas, Gable's rejection from Warner Bros was what brought him to MGM. Can you imagine a film with Gable and Robinson?! Amazing!!!

Tarzan, The Ape Man (1932)
Clark was so close to playing the legendary jungle man, but lost the role to Johnny Weissmuller's muscular body and sick swimming skills (Weissmuller was an Olympic swimmer, after all). Why oh WHY did we get cheated out of Gable running around in nothing but a loincloth for an hour and a half?!

The Philadelphia Story (1940)
Katharine Hepburn (who always wanted to make a film with Gable) originally wanted Clark in Cary Grant's role and Spencer Tracy in Jimmy Stewart's role (if Spencer took it, would his romance with Kate have started earlier? Hmmm). Tracy had other commitments, so the role went to Stewart. Gable too, had other commitments, but it seemed he would have taken the role if it were a bit different! He deemed the script "too wordy" and the the character to boring: "other than pushing the dame down, I don't have anything to do". So C.K. Dexter Haven went to Cary Grant!

Woman of the Year (1942)
Carole Lombard was initially interested in making Woman of the Year with Clark. She thought it would be an excellent vehicle for them to re-team on the screen. However, Katharine Hepburn quickly snapped up the rights to the film, which disappointed Lombard. I hate to put a damper on everything, but Woman of the Year was released on January 19, 1942, only three days after Lombard died. I can't help but think that if Hepburn didn't take the film, Lombard would never have died…
45 Responses