Film Star Brides
June is wedding month, right? To celebrate, here's a group of photos of actresses posed in bridal glamour shots and of some on their big day (or days, that would be a more accurate term!) A couple of week ago, the wonderful site Carole and Co http://carole-and-co.livejournal.com/ had a post featuring Carole Lombard dressed as a bride for a glamour shot. Thank you for the inspiration, Vincent!

Marion Davies in a replica of Princess Mary's wedding gown, ca. 1922

John Wayne married his wife, Josephine, on June 23, 1933 (78 years ago today!) at the home of Loretta Young (standing behind the bride)

Vilma Banky rocks a flapper-style wedding gown in the film The Dark Angel.

Jean Harlow's wedding to Paul Bern in 1932. To her left is her stepfather Marino Bello. To her right is Bern, and on the far right is best man, John Gilbert.

Joan Crawford and Douglas Fairbanks in the film Our Modern Maidens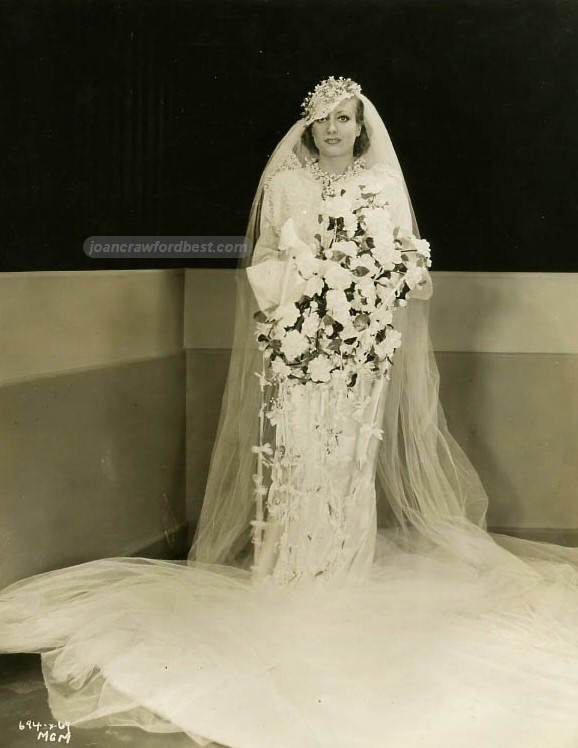 Joan Crawford publicity shot for Dancing Lady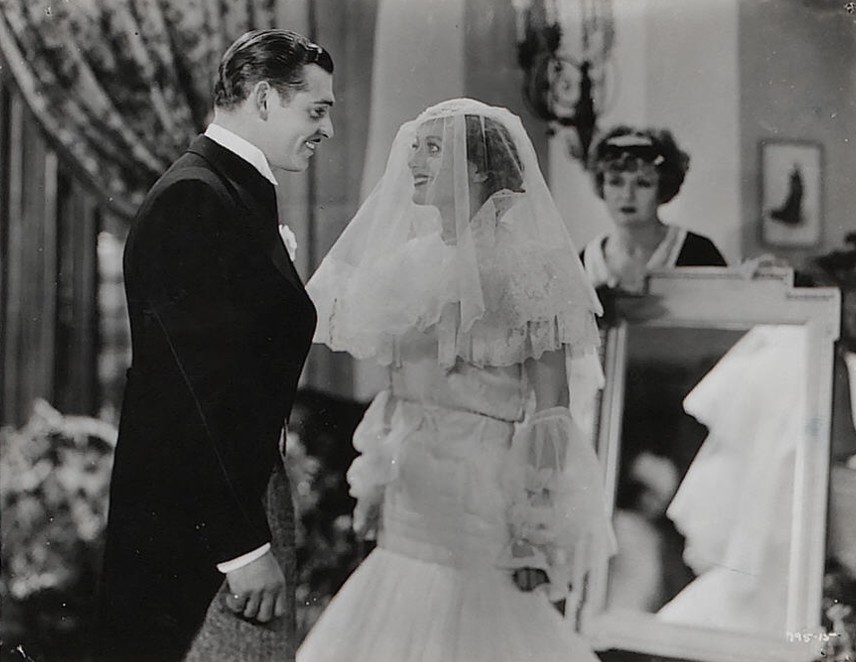 Joan Crawford and Clark Gable in Forsaking All Others (notice the slip-on sleeves of her dress!)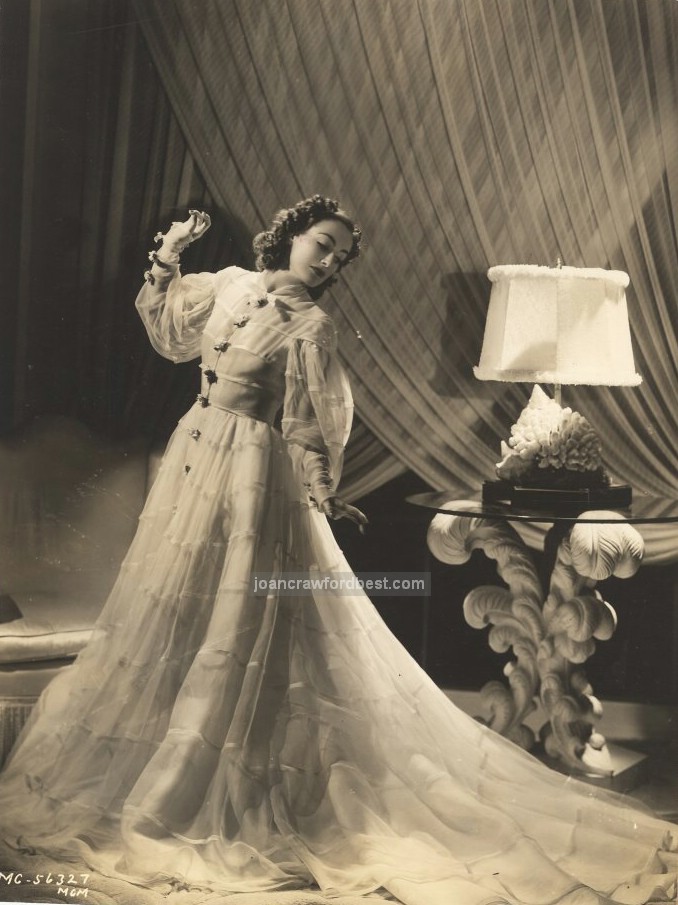 Joan sports a more demure gown in Love on the Run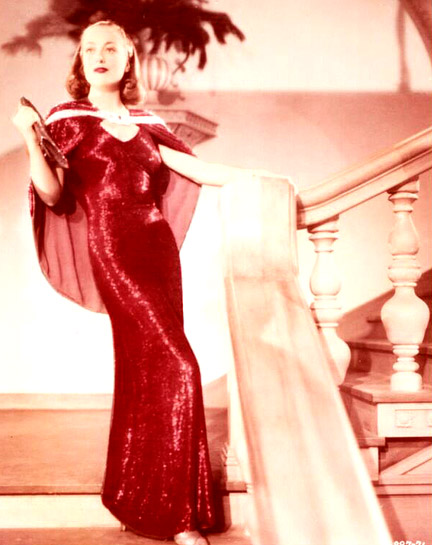 One of my all-time favorites…Joan in The Bride Wore Red! (this is real color)

Now here's something modern! Joan and Douglas Fairbanks Jr's wedding on June 4, 1929. How much do you love her without makeup, her freckles showing?

Gloria Swanson's wedding dress in Her Love Story (1924) has one epic train!

Gloria Swanson in Bluebeard's Eighth Wife (1923)

Jane Powell and Geary Steffen's wedding on November 11, 1949

Debbie Reynolds and Eddie Fisher on their wedding day, September 26, 1955

Debbie Reynolds marries again, this time to Harry Karl in 1960

Doris day posing in a wedding dress

But she opted for a simple suit on her wedding to Marty Melcher in 1951

Bette Davis cuts the cake with husband William Grant Sherry on December 3, 1945

Mary Pickford poses in a wedding dress, ca. 1925

Mary Pickford (she's second from left) in quintessential 20s wedding wear on her wedding to Douglas Fairbanks Sr on August 3, 1922

Mary Pickford opts for a suit on her wedding to Buddy Rogers in 1937

Katharine Hepburn's wedding dress in Woman of the Year is nice and simple

Marilyn Monroe chooses a demure black suit with a white fur collar for her wedding to Joe DiMaggio on January 14, 1954

A young Marilyn Monroe with her first husband, James Dougherty, in 1942

Newlyweds Arthur Miller and Marilyn Monroe on July 16, 1956

Judy Garland and Vincente Minelli's wedding, June 17, 1945

Judy Garland and Mickey Dean cut the cake on March 15, 1969 (no effense to anyone, but he gives me the creeps)

Judy Garland and Mark Herron getting married on November 30, 1965

Jeanette MacDonald and her wedding attendants on her marriage to Gene Raymond on June 19, 1937. From left to right: Mrs. Johnny Mack Brown, Mrs. Warren Rock, MacDonald's sister, MacDonald, Fay Wray, and Ginger Rogers

Ginger Rogers getting married to Lew Ayres on June 23, 1944 (67 years ago today!)

Barbara Stanwyck and Joel McCrea in Banjo on My Knee

Lucille Ball and Desi Arnaz kiss on their wedding day, June 22, 1949. Love those gloves!

Lucille Ball and Gary Morton on their wedding day, November 19, 1961

Norma Shearer and Irving Thalberg's wedding, October 3, 1927

Another favorite: Claudette Colbert's elegant wedding dress from It Happened One Night (1934)

Carole Lombard opted for a simple dove-gray suit for her marriage to Clark Gable on March 29, 1939

Lombard and Powell said "I do" on June 26, 1931

I'm not so sure Lombard is supposed to be a bride in this very early photo…a little help, please?

The bridal photo of Lombard featured in Carole and Co

Orson Welles and Rita Hayworth on their wedding day: September 7, 1943

Ava Gardner and Frank Sinatra on their wedding day: November 8, 1951

And on her marriage to Mickey Rooney in 1942

Vivien Leigh on her marriage to Leigh Holman, February 1932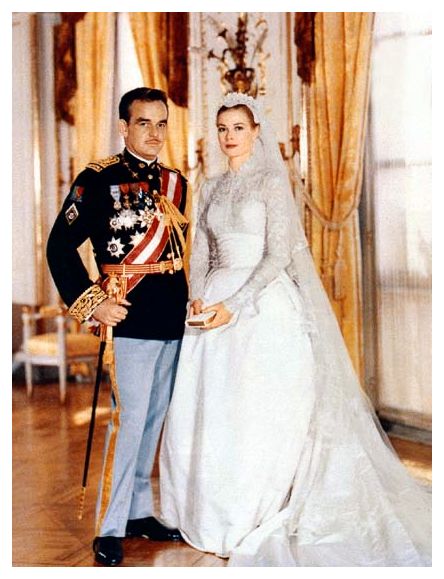 The most famous classic movie wedding gown: Grace Kelly's. She married Prince Rainier of Monaco on April 19, 1956.
6 Responses