---
---
---
---
---
I've recently realized that I've never really written about music. Yet, music was such a major part of the golden age. My taste is quite wide and varied. I have almost every genre of music on my iPod, except country (no offense to those who like it, but NO, just no, to it all) . I love classical music (my fave is Tchaikovsky), show tunes (Les Miserables, The Phantom of the Opera, Wicked…)foreign music (especially French and Italian), pop/dance music (Michael Jackson <3), and last but DEFINITELY not least, vintage music! I have more of this genre than any other on my iPod, and since this is a golden age blog, I will concentrate on the golden age songs that I'm playing at a constant loop nowadays:

Adelaide by Frank Sinatra
Any song that comes out of Frank Sinatra's mouth is instant gold. From the 1955 film Guys and Dolls, this song has a lilting rhythm and is really fun to sing to. It also makes me wish my name was Adelaide since it sounds so nice when sung. Now can someone help me with the Nathan Detroit/Sky Masterson debate? I'll never be able to choose one over the other!

All I Do Is Dream Of You by Debbie Reynolds and Chorus
This is the first of many Singin' In The Rain songs that I'm listening to right now. I got the film on DVD  for my birthday in April so I'm always watching it. This song is fast and fun, and very 20s (the decade in which this film takes places, duh).

Anything You Can Do by Bing Crosby, The Andrews Sisters, and Dick Haymes
This song is so much FUN. There are five people singing in it, and they're all making unusual sounds and voices, so it's a great exercise in harmonizing. It's pretty witty to boot. You can totally let out your inner goofball with this one.

Babalu by Desi Arnaz
This song is entirely in Spanish, but who cares? It's so much fun! Between the sultry beat of the conga drum and screaming "BABALU! BAAAABAAALUUUU!" on the top of your lungs, who needs to understand the language?

Beautiful Girl by Jimmy Thompson
All songs from Singin' In The Rain are absolutely fantastic. But this romantic number is about fashion (the fashion show in this song is epic). I like fashion. It teaches that beauty is not based on looks alone. As Thompson sings: "A beautiful girl is like a great work of art. She's stylish. She's chic. And she also is smart." If we all had this guy in our lives to serenade us with this song, life would be bliss, wouldn't it ladies?

Because of You by Gloria DeHaven
This song is so lovely and romantic, and brings out that inner dreamer in me (which I always try to suppress!) "Beautiful Girl"  plus "Because of You", is a formula for a lasting relationship.

Bei Mir Bist Du Schoen by The Andrews Sisters
Everyone loves the Andrews Sisters. In my opinion, this is one of their best. It's a clever, modern, jazzy love song. The kind of thing that expresses feeling while being fun to dance to.

Blue Moon by the Casa Loma Orchestra
If you've seen the film Manhattan Melodrama, you're probably familiar with the song "The Bad In Every Man". Unfortunately, I can't find an mp3 with these lyrics, so I've settled with "Blue Moon", which has the same music and rhythm, but different lyrics. This song is now a great jazz standard, covered by everyone from Ella Fitzgerald to Elvis Presley.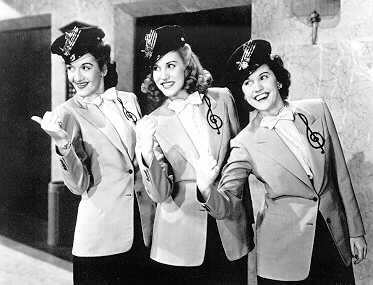 Boogie Woogie Bugle Boy by The Andrews Sisters
Yes, the Andrews strike again. Probably their most famous song, "Boogie Woogie Bugle Boy" is a gem of the swing/big band era. And everyone loves to sing along and dance to it! If my sister's airhead Jersey Shore-loving friends know this one, you should too.

By A Waterfall by Ruby Keeler, Dick Powell, and chorus, choreographed by Busby Berkeley
This is the song I'm obsessed with the most. I listen to it on a constant loop! Another lovey-dovey romantic song, it's so whimsical, dreamlike, and so…1930s, a decade marked by escapism. Busby Berkeley's over-the-top, delightfully unrealistic stage numbers (with their signature dash of pre-code) were the ultimate in escapism. The song by itself is wonderful, but when you watch the full number in the 1933 film Footlight Parade, it borders on the fantastic.

The Charleston by Paul Whiteman and his Orchestra
It's the CHARLESTON!!! What's NOT to love?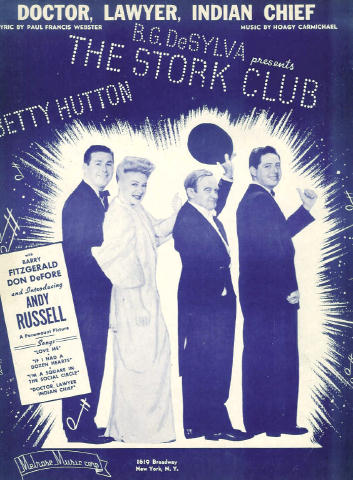 Doctor, Lawyer, Indian Chief by Betty Hutton
Not only is this a good, incredibly fun song, but Betty Hutton makes it okay to sing, scream, and screech on the top of your lungs. Because she does too, and she was a famous singer, right? So when you sing "NO, NO, NO, IT COULDN'T BE TRUEEEEE.." you should feel good about yourself.

Egyptian Ella by Fats Waller
The most important event of the 1920s was the discovery of King Tut's tomb in Egypt. This sparked an Egypt craze in the 1920s (strong lip and eye makeup, jewel tones, beaded, ornately styled clothing). Everyone wanted to look exotic (for example, stars like Theda Bara and Clara Bow), and this song definitely cashed in on the craze, but in the most hilarious way possible. It's about a dancer named Ella who becomes so fat, she loses her job. So she goes to Egypt to become a bellydancer, because they like their ladies hefty there. I've been to Egypt, and it's 100% true!

El Relicario by Rudolph Valentino
Unfortunately, we will never hear Rudolph Valentino's voice on-screen. Fortunately, he recorded two (very rare) songs: Pale Hands I Loved (Kashmiri Love Song) and El Relicario. I've obsessed over Pale Hands I Loved for so long now, it's time to rave over this one. I must say, Valentino has a sexy, deep voice. And the way he fumbles a little on the Spanish is simply adorable!

Fit As A Fiddle (And Ready For Love) by Gene Kelly and Donald O'Connor
Another Singin' in the Rain gem! This one is not as well-known, unfortunately. It's excellent, and shows great chemistry between Kelly and O'Connor (who is seriously now the love of my life). The song is reminiscent of vaudeville and dance halls, and Kelly and O'Connor make dancing look a lot easier than it is(my sister tried one of the moves from this song for two seconds and almost faceplanted).

How Could Red Riding Hood? by the Hot Rhythm Orchestra
Oh those naughty twenties! Messing around with our childhood! Nothing was innocent in the Jazz Age, not even fairy tales, apparently, since this song actually suspects that Little Red Riding Hood was a prostitute! But seriously, it's a good, jazzy song.

I'll Sing You A Thousand Love Songs by Eddy Duchin and his Orchestra
I'm back to the slow, romantic ballads. Along with "Because of You" and "By A Waterfall", this is one of the tops. Featured in the 1936 musical Cain and Mabel, it's sappy and sweet, with a lot of heart.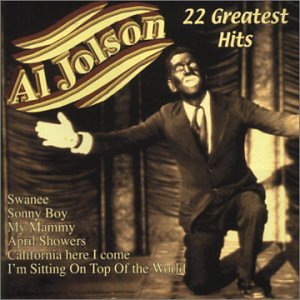 I'm Sitting On Top Of The World by Al Jolson
Al Jolson is amazing. Although this song is short, it's fun, jazzy, and makes you get up and dance like a crazy person. You'd feel like you were on top of the world after this one!

It's Winter Again By Hal Kemp and His Orchestra feat. Skinny Ennis
I heard this on a commercial about a cruise line and it was so good I had to desperately search the internet to find it. And I love the winter. Enough said.

It's A Good Day by Peggy Lee
The ultimate in happy, upbeat, optimistic music. It can make any crap day feel like new. And who doesn't love the line: "I said to the sun, good morning sun!"

Ja So Bin Ich by Marlene Dietrich
We all know Marlene Dietrich was an accomplished actress, but not many know of her prolific singing career. She had a wonderful, husky voice, and even though half her songs are in German, it really doesn't matter. They were good!

Je Cherche Apres Titine by Charlie Chaplin
This sweet, funny, wonderfully ridiculous ditty from Modern Times (1936) was the first time Charlie Chaplin spoke on-screen. And WHAT a talkie debut! The song is entirely in gibberish, borrowing and tweaking here and there from various languages such as French, Italian, etc. Although it's comedy gold, it has a deeper message, the Little Tramp is international, he's an everyman that represents humanity.

La Mer by Charles Trenet
This song was sent to me by a friend. I loved it. I sent it to another friend, who never got back to me on it, even though I worked hard translating all the lyrics, so I'm supposing he hated it ;) But what does he know? This song, (entirely in French), is beautiful. It's romantic, summery, and very expressionistic. And what gal in her right mind doesn't like a sexy French guy crooning in her ear?

The Lady Is A Tramp by Lena Horne
This is my theme song :D every single word in this song describes me perfectly. It's my personality in a nutshell. Except for the "Hate California" part. Other than that, I'd like to imagine Lena sang this for me!

Ma, She's Making Eyes At Me by Kay Kyser
This song is fun and hilarious. From Kay Kyser's opening wail ("MAAAAAAA! SHE'S MAKING EYES AT ME!") to the jazzy music, I never get tired of this one. And the fact that Kyser comes off as a big baby in this song!

Music, Maestro, Please by Kay Kyser feat. Ginny Simms
With the summer time comes summer love, right? Well, what happens when your summer fling heads for splitsville? You gotta forget about him, that's what! And that's the lesson of this song. The music is lilting and romantic, and Simms' voice is husky and full of emotion. When the going gets tough…music, maestro, please!

My Baby Just Cares For Me by Ted Weems and His Orchestra
This 1930 tune is simply fun and jazzy, and the lyrics are easy to memorize. It's basically about a guy singing about his dream girl, who wants nothing but him. In some versions, there is a line about Clark Gable's smile, but alas, it's not in the version. Gable or no Gable, this is a good song.

My Dancing Lady by Joe Venuti's Orchestra
This was the theme song to the 1933 film Dancing Lady, a musical that combined the team of Gable, Crawford, and Tone with Ted Healy and his Stooges, and marked Fred Astaire's film debut. Sounds crazy, huh? This is a cute song that reminds me of all the antics that took place in this film!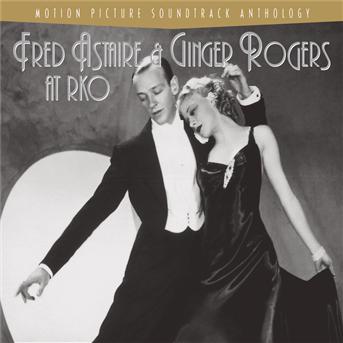 Nice Work If You Can Get It by Fred Astaire
All of Fred Astaire's songs are fun. But this one gets particularly jazzy in the end and it's fun to dance like a crazy person then! Also, like the rest of Astaire's work, this can get stuck in your head forever.

Pass That Peace Pipe by Bing Crosby
I first heard this song on I Love Lucy (sung by Desi Arnaz, Vivian Vance, and William Frawley) and I scrambled to find an mp3 version of it. Thankfully, I found an equally good version by Bing Crosby. I can't stress how fun this song is, from the Native American style music to listing all the tribe names.

Puttin' On The Ritz by Clark Gable
This song is 56 seconds of pure hilarity. You need to watch the entire clip from Idiot's Delight to get the full experience. Even though Clark really can't sing, I adore his deep, manly voice. And even though he can't really dance, I replay this scene over and over again like someone who's hypnotized. This song is an experience, let's leave it at that!

Reckless by Jean Harlow
Jean Harlow is one of those people whose singing voice sounds a heck of a lot like their speaking voice. Since Jean Harlow's speaking voice is amazing (she may be from Missouri, but her accent sounds distinctly New York), no complaints! The beginning part of the song is all her, but in the second half, when the real singing kicks in, she is dubbed over by someone else. Oh well, at least we get to hear her sing for a little. This song's first line also gets stuck in your head forever ("I wanna live, love, learn a lot. I'll light my candle and I'll burn a lot!") and also taught me to say "I wanna go places and look life in the face" whenever people ask me what I want to be when I grow up. It's the ultimate vintage rebellion song.

'S Wonderful by Gene Kelly
Who could dislike this song, and the hot French guy that sings with Gene Kelly in it? It's amazing! 'S wonderful! Okay, that was corny.

Shanghai Lil by James Cagney and Ruby Keeler
One of my favorite Busby Berkeley numbers, from Footlight Parade (1933) when you watch the clip (specifically the opium den scene) you sometimes have to make sure you aren't seeing things! And James Cagney singing and dancing, and doing it much better than Ruby Keeler? An instant favorite!

Sunday by Jean Goldkette and His Orchestra
Why do I have a photo of a flapper here? In my opinion, Sunday is the ultimate 1920s song. It has jazzy music, Charleston-worthy moments, chorus girls with high-pitched, child-like voices that were favored at the time, and even a couple of de-oop! de-oop's!

Teacher's Pet by Doris Day
This song has a fun rhythm and a good beat. but I hope hope HOPE Doris Day was singing about an all-adult situation here…

Verlaine by Charles Trenet
This song sounds SO romantic, from the slow music to the sexy French the guy says in the middle of the song. But actually, it's really sad. And that's when I pretend to stop understanding enough French to translate the song and imagine that I'm dancing with some handsome man to it. Doesn't Trenet look a bit like Franchot Tone on this album cover?

The Waters of the Minnetonka by Desi Arnaz and Lucille Ball
This song is from one of my all-time favorite I Love Lucy episodes: The Indian Show (also the episode where I first heard "Pass That Peace Pipe") This song is hilarious. It's for the bad singers, the loudmouths, the noisemakers. It's for people like you and me.

Whatever It Is, I'm Against It by Groucho Marx (and a line sung by Zeppo Marx)
Marx Brothers=hysterical. First of all, Groucho is like, the best dancer ever. He can twist his knees, flap his hands like a bird, dance on tables, and wave his arms like he's in the middle of a riveting version of "The Battle Hymn of the Republic". He also has an average singing voice that can go a little high-pitched at times. And he (and the rest of his brothers, including Harpo) also had that traditional New York accent. The way this song ends is PRICELESS.

Whatever Lola Wants  by Sarah Vaughan
This is the ultimate femme fatale song. A song that is enough to make a man kinda fear for his life. With Vaughan's smoky, cool voice and that (kinda creepy) male chorus, it's become a very popular song, and was recently featured in a commercial.

Why Am I So Romantic? by Harpo Marx
It's no secret that Harpo Marx is my favorite Marx brother. He's cute, funny, and incredibly talented. He's my go-to man when I'm feeling angry, sad, sick, or nervous. There's nothing his beautiful harp music can't cure!

You Are My Lucky Star by Debbie Reynolds
The last Singin' in the Rain one, I promise! This song is slow, sweet, sappy, and downright romantic. Favorite line: "You're my Fairbanks, my Moreno, Rod La Rocque, and Valentino".

You Brought A New Kind Of Love To Me by Maurice Chevalier
French men are, and always will be, my greatest weakness. This song by Maurice Chevalier (famously spoofed by the Marx Brothers in Monkey Business) does nothing to quell that desire within me. If I were alive then and he serenaded me with that ditty, can someone say, "shotgun wedding"?

42nd Street by Ruby Keeler and Dick Powell
The ultimate Busby Berkeley number from the ultimate Busby Berkeley musical, 42nd street has it all: a colossal, realistic set, daring lyrics, outrageous costumes, fun tap dancing, the lovely Ruby Keeler and goofy Dick Powell, a metropolitan feel, and even a fake rape and a fake murder. They don't make musicals like this anymore! Although 42nd street has long since been cleaned up of crime and seediness by former mayor Rudy Giuliani, it's fun to look back at this piece of Old New York (and when you walk the city streets today and look around you, remnants of Old New York are everywhere, mixed in with the ultramodern glass skyscrapers), and honestly, New York is still pretty much the same. It's loud, restless, noisy, with people milling about doing what they have to do so help you God, the homeless and the fabulously wealthy sharing the same pavement, cars loudly honking their horns, …it's all very distinctly American, and what an exhilarating place to be!
---
---
---
---
---
---
---
---
---
---
---
---
---
---